An avid motorcyclist and member of the San Francisco Motorcycle Club, the Santa Cruz Vampires Motorcycle Club and the Dawg Pound Racing Team.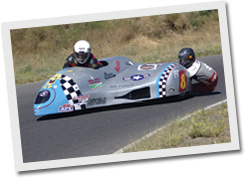 ©2005 Pat Brown




May 27th, 2006, while a passenger on a motorcycle sidecar James suffered multiple injuries during a practice session for the Isle of Man TT race, one of the most esteemed motorcycling races in all of the world.
James suffered multiple injuries in the crash at May Hill, including a head wound that required he be induced into coma in an attempt to prevent brain damage.


Just ADDED! The interactive photo gallery
Video of James and Doug at Infineon
Some of our favorite photographs of our beloved brother James.



Send James your best wishes or words of encouragement.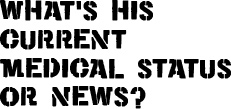 James has regained consciousness and returned by medical escort August 24th, 2006 to the relief of all. He is currently undergoing rehabilitation at Laguna Honda Hospital in San Francisco, but it will be a long journey. He is responding to stimuli and will no doubt make a full recovery. The entire Bay Area motorcycling community is counting on it. See this pamphlet for instructions on communicating with James during visits.




The all James forum - A great place to share a memory, get health updates or talk about fundraising efforts.



Injured motorcycle racer back home for treatment
Bikers rally for fallen buddy Sidecar 'monkey' comatose after crash on Isle of Man

Isle of Man Today
BBC NEWS
Santa Cruz Sentinel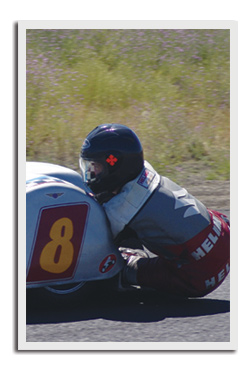 ©2005 Pat Brown

Win MotoGP tickets at the European Motorcycle Show! The Ducati Vintage Club is donating two tickets to the Laguna Seca round to benefit James. The tickets will be raffled off at the SFMC booth at the show March 29th. See you in San Jose!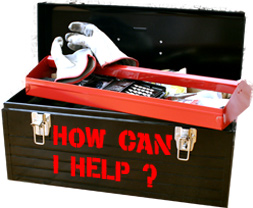 Hopes and prayers but more to the point, financial contributions. James needs funds to cover any expenses above and beyond what Medi-Cal will cover.

Make a donation via
Pay Pal!

Checks should be made payable to the James Cornell Fund and mailed to the SFMC 2194 Folsom Street San Francisco, CA 94110


Just cut and paste the HTML into your favorite website and BANG you got a stylin' banner. Help us get the word out!



Dawg Pound Racing

San Francisco Motorcycle Club

Vampires Motorcycle Club Inc.

DNA Lounge
Helimot European Accessories

Joey Dunlop Foundatio n